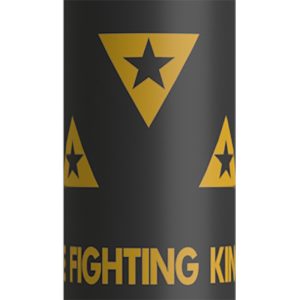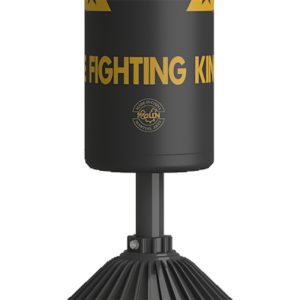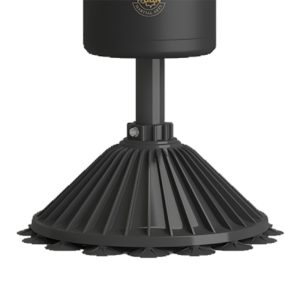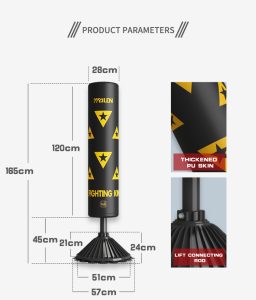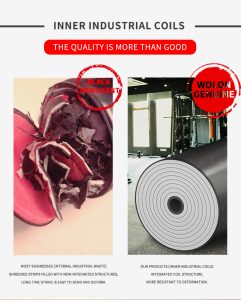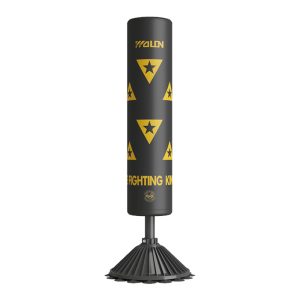 | | |
| --- | --- |
| Name | Inflatable Punching bag |
| Color | Blue  red |
| Base diameter | 58–62cm |
| Thickness | 0.33mm, and 4 layers of thickening at the bottom |
| Base | Bottom can be filled with sand or water. |
| Material  | Eco PVC |
| Weight  | 2.6KG |
| Height  | 175m |
| Package  | Color Box |
| Carton Size  | 1pc/carton |
| MOQ  | 10 pc |
| Customize  | Above 1000pc, we can customize for you. |
Sandbags come in a variety of shapes and sizes, depending on the focus of training and the types and styles of combat. The most common traditional sandbags are generally cylindrical, but there are also banana (relatively thin cylindrical), ball, teardrop, pear, big head, bowling ball… And so on. Punch the bag with the face of the fist, not the knuckles, to ensure a solid punch without injury. A lot of boxers make the mistake of hitting the knuckle pocket, which not only loses power, but also acts as a buffer. Silica sand as a whole are silica gel, silica sand base is commonly with a suction cup, have the effect of double insurance, can be the base in water or sand, increase weight base, may also directly using the chuck is aggravating, more important is to hit the part of the silica gel is environmentally friendly high elastic foaming materials or resilient sponge, feel is good, sandbags, tumbler sandbag, vertical sandbags. Imitation leather sandbag hit part is imitation leather made of high quality leather, inside is to fight against the sponge. The base is rubber, feel without silica gel is good economic benefits. A live sand bag is harder to hit than a fixed one. The sand bag is shaking. You can hit it one time and miss it one time. Therefore, we should understand the combination of boxing and footwork: pursuit hit, backward hit, head-on hit, continuous hit, forehand point hit and so on, so as to realize the beauty of hitting. Similarly, in a kick hit, the kick should be in motion, not every time it is a hard hit.
In addition, for hanging sandbags, we should pay attention to whether the connection of the chain is strong, to prevent falling injuries. For vertical sandbags, we should pay attention to the stability of the base.  Cushioning is mainly aimed at the vertical sandbag with water added to the base. The connecting rod of the base and sandbag needs to have cushioning design, which is mainly made of rubber and spring materials. When we hit, the cushioning function of the sandbag can absorb the impact force, give some protection to our joints, and will not affect the stability of the site. In terms of material, the outer PU leather, the inner bladder is high elastic polyurethane, the middle two layers are strength buffer layer and high elastic pearl cotton, when you hit it, you don't need to worry about hurting your hands, the striking feeling is very good.