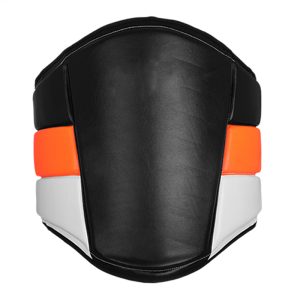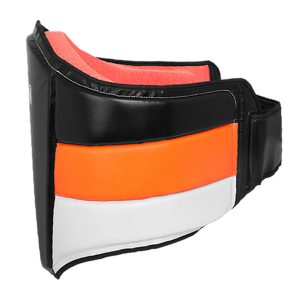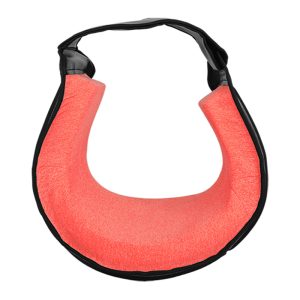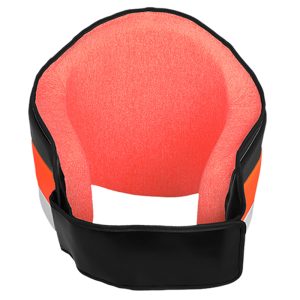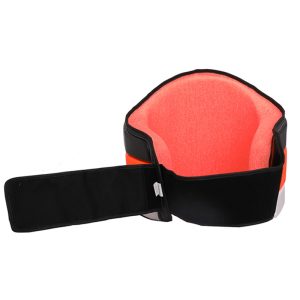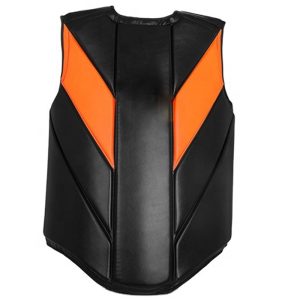 | | |
| --- | --- |
| Product Name | Boxing Chest Guard |
| Color | Red,Blue |
| Material | Polyester |
| Logo | Custmized Logo |
| Size | 66*77cm |
| Weight | 425g |
| Usage | Boxing Trainning |
| Features | Eco-friendly |
| Packing | Custom Packing |
| MOQ | 3 pieces |
| Sample time | Normally about 5-7 workdays. |
| Payment method | T/T bank transfer, PayPal, Western union, Trade assurance. |
Armor (also known as "chest protector") is a protective device that protects the body part below the neck and above the waist. And the most in need of protection are the ribs (to prevent them from piercing the lungs) and the stomach. The armor must be red or blue, to distinguish the two players. It is worn on the outside of the gi and must be the same color as the helmet. Armor before 2003 was double-sided, but only protected the front and abdomen of the body. In 2003, the relevant parties revised the regulations and introduced new armors, which were different or improved in several places. The face that could protect the abdomen was enlarged, and a new function was added-protecting the back, because the new regulations explained If an athlete attacks the opponent's back, the athlete can score as long as he does not attack the spine. The protection of the chest is also improved, and the protection of the sternum position is strengthened. In addition, the new armor introduced a new feature – the addition of shoulder pads, that is, white protection with a trapezoid-like top. Added shoulder pads, because athletes occasionally make mistakes when pressing down, and athletes are likely to hang on each other's shoulders, which will cause shoulder injuries to athletes due to excessive contact force.
Protective gear can make your training more effective and prevent injuries. Reasonable use of protective gear can maximize your training benefits, while blind use of equipment may cause damage. In the case of competition protective gear, different fighting games have different protective gear. This I won't list them all, just see for yourself what you're doing. As for the training is generally not wearing any protective gear. The basic rules of boxing are amateur competition rules and professional competition rules. A must-have for a boxer is boxing gloves. Therefore, whether participating in professional boxing or amateur boxing, every athlete must wear boxing gloves. There are also helmets, mouthguards, gym shorts and crotch gear. Boxers compete in categories based on weight.