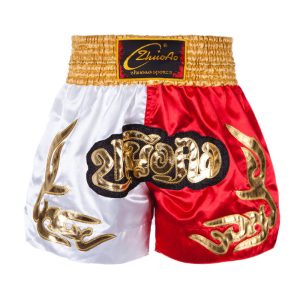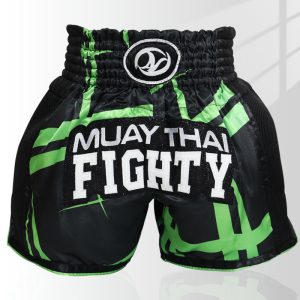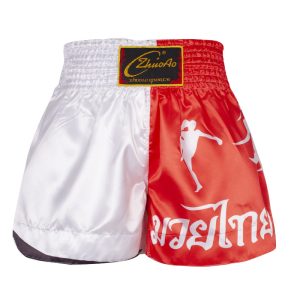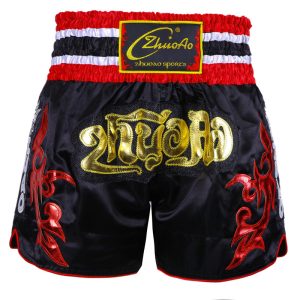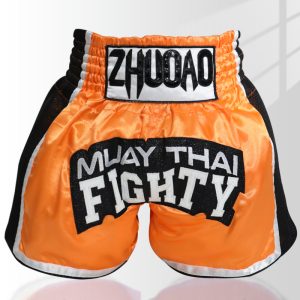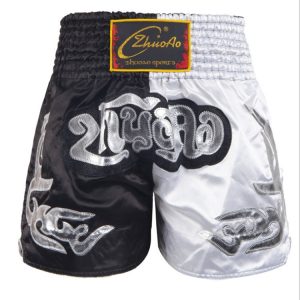 Product Type
MMA short
Style
With pocket and without pocket
Material
200 gsm 4 way stretch fabric
Stitching
Reinforced stitching in high-stress areas
Lead Time
2 weeks for regular orders
MOQ
3pc/design.
Color
Unlimited range of colour choices
Size
X—3 XL,
Weight
66g
 Shipping Method
 DHL express(UPS EMS Fedex TNT). About 3-7 days door to door service

By Sea, about 15-25 days to your port

Delivery time
 2-3 weeks ( Provide urgent service )
Boxing attire consists of tank tops, shorts and soft-soled shoes. Vest should be suitable for tightness, can not affect the play of technical movements. Boxers should be loose-fitting and long enough to reach halfway up the thigh; We can't expose the jockstrap, and we can't interfere with the race. Boxers must wear soft-soled shoes and straps must be secured. If there is any problem with clothing, the referee should stop the competition immediately. Athletes are allowed one minute to change, not more than two minutes, and should have several sets of spare clothing ready for change. Boxer pants are flat, close-fitting underwear, usually made of woven fabric. These underpants are generally wide, with an elastic waistband that connects at both ends and a button-down cover that fits loosely, usually with a hidden front. They are also called boxers' shorts because of their similarity to those worn by boxers.
Boxer shorts, considered casual by fashion experts, have become an important part of skater punk and trashy fashion. For this trend, which is usually seen on teenage boys, oversized pants are worn very low on the hips to expose boxers. The modern incarnation of boxing shorts includes popular boxing shorts, which are similar in length to shorts but usually much tighter. Many women's short pajama bottoms are also called boxer shorts. Running shorts for both men and women can be called boxing shorts. They are designed to sit comfortably under the hips and end in the middle of the thighs. Most boxers may have open front wings or have small buttons or buckles.