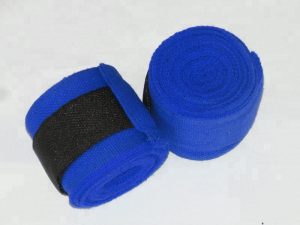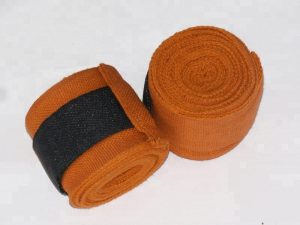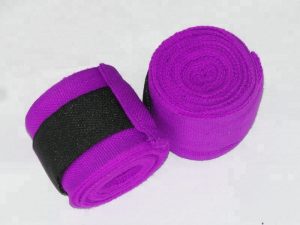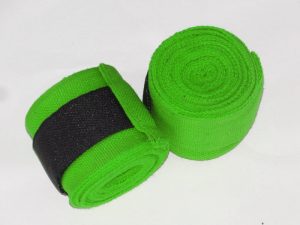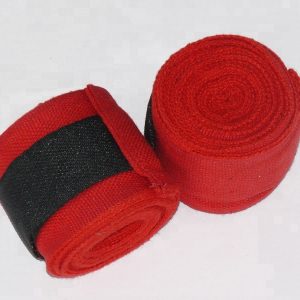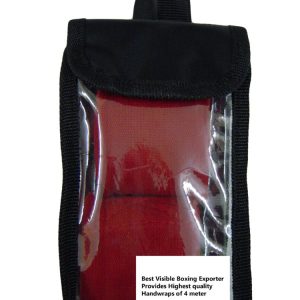 | | |
| --- | --- |
| Product Name | Boxing HandWrap |
| Color | Red/yellow/green/black/white/blue/Customizad |
| Material | Cotton |
| Size | 124 inch/ custom |
| Weight | 42g |
| Logo | Custmized Logo |
| Design | Customized Designs |
| Usage | Boxing Trainning |
| Packing | Polybag/custom |
| MOQ | 20 Pairs |
| Sample | 3-7days |
Boxing equipment. Same as medical gauze bandage. It is 250 cm long and 3-4 cm wide. It is used to tie it on the hand to prevent wrist sprains, finger cartilage fractures and skin abrasions. The function of the bandage is to protect the wrist and hand joints. There are more than 70 small bones in the wrist, so wrapping the bandage can make them into one piece, which is not easy to be injured. In addition, there are ligaments on the hand joints. Your ligaments are soft and should be protected by bandages, otherwise it will easily become congested and swollen. Gloves and hand bindings are double protection for the hand. Because the phalanx of the fingers are very small, it is very easy to fracture or fracture during your training (if not protected). The initial problem may be soft tissue contusion or swelling. So boxing training is indispensable! The strap is to prevent the friction between the hand and the glove, and to absorb sweat. Boxing is a sport that is very popular all over the world, a man boxing is a cool thing, it not only represents the man's muscular strength but also expresses that the man is strong, but serious always Found that boxers always like to have bandages on their hands.
Wrap the lower part of the bandage through the inside of the hand to the junction of the base of the thumb and the wrist, and pull it between the little finger and the ring finger. Follow the steps above to wrap the strap around the gap between the other fingers from the back of the thumb. After you've gone around each knuckle gap, pull the strap from behind your thumb to over the back of your hand, and wrap it around the palm of your hand twice. Then pull the strap to the back of the hand, from the bottom of the hand to the back of the thumb, circle the thumb, and then pull it from the back of the hand to the wrist joint. Finally, wrap the wrist joint 3-5 times to fix it with nylon tape.