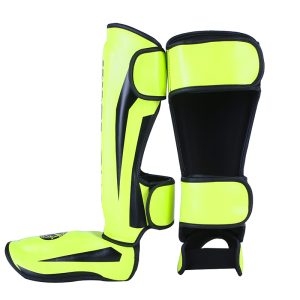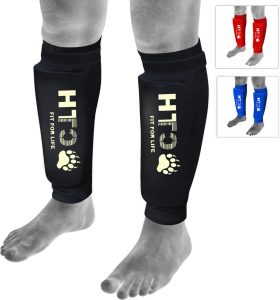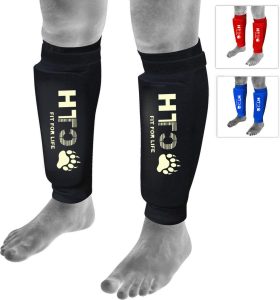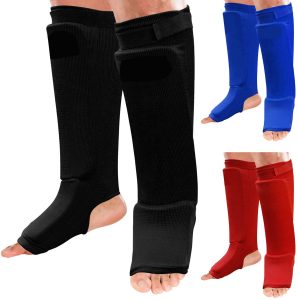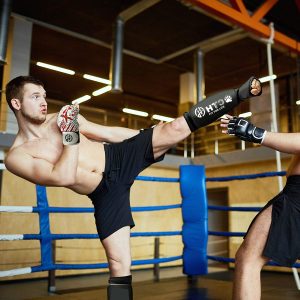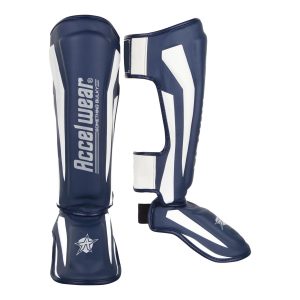 | | |
| --- | --- |
| Product Name: | Boxing Shin Guard |
| Feature: |  Multi-layer extra thick padding |
| Service: | OEM & ODM |
| Weight: | 580g |
| Sample: | 6 to 7 days |
| Material | PP+EVA |
| Color | Black, red, blue, green, purple |
| Size | 40*30*4cm |
| MOQ | 5 pair |
| Payment | L/C, T/T, Western Union, Money Gram, Paypal, Secure Payment, Trade Assurance |
| Delivery Time | 3-15 days after receiving your payment |
Leg guards (also known as shin guards). To protect the lower leg, most of the martial arts of defense and attack will have similar protective gear. This protection even works for soccer players. There is usually an elastic band attached to the back of the foot protector, with a sticky buckle to adjust the tightness. As with most equipment, foot protecters usually have air holes to increase air permeability and maintain comfort and hygiene. Generally speaking, excellent leg guard board has the following characteristics: the material is rigid material, generally speaking, it is relatively strong, if the leg guard board can be folded in all directions by hand, it is best not to buy, otherwise the leg is not responsible for their own behavior;
Good leg guard board points left leg and right leg, because people's legs are symmetrical, especially including ankle protection leg guard board, must be divided about; The tightness of the bandage is adjustable,
From the appearance, the leg guard board is roughly divided into small board and large board. The small board is small and light, and it is relatively comfortable after wearing it. Many skilled front court players like to wear the small board, of course, its protection is also relatively poor; Big board is bigger, weight also wants a few heavier, its protective area is very big, often include ankle, protective sex and buffering sex are good, but big and heavy it comfortable sex wants a few poorer. Shin guards are designed to protect the shin, also known as shin guards. Due to the high confrontational nature of football matches, the probability of players being kicked to the shin is very high, so it is very necessary to wear a suitable leg guard to protect their shin. From a physical point of view, leg pads diffuse and cushion the impact that would otherwise be applied to the lower leg.