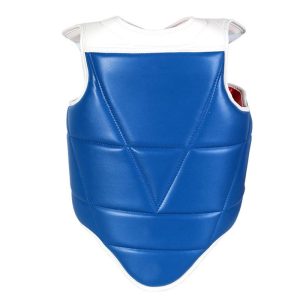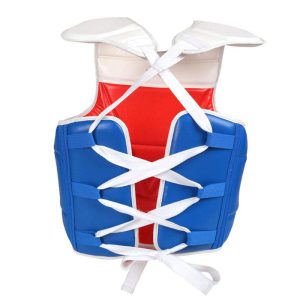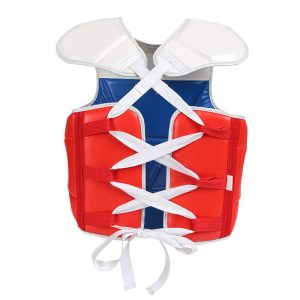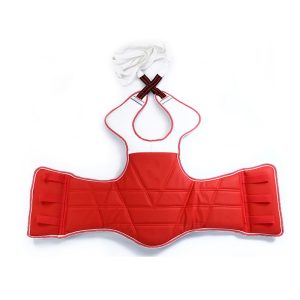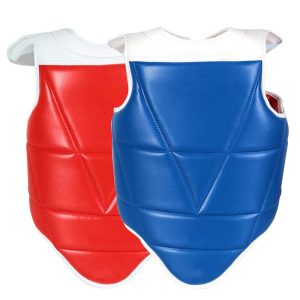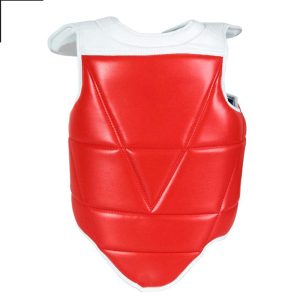 | | |
| --- | --- |
| Product Name | Boxing Chest Guard |
| Material | PU leather |
| Bladder | EVA Foam paded |
| Size | 55X48X4CM |
| Weight | 520g |
| Logo/Print | Customized |
| Production Time | 30 days |
| Application | Promotion/match/training |
| Certificate | BSCI, CE , ISO9001,Sedex,EN71 |
| MOQ | 4pieces |
| Shipping: | Small quantity shipping by express, large quantity shipping by sea. |
| Payment Terms: | T/T, Western Union, Money Gram 50% advance 50% balance paid before delivery. |
Applicable types of sports protective gear for human limbs: basketball, football, tennis, badminton and other ball sports; common types such as running, fitness, action, martial arts, etc.: head guard, shoulder guard, hand guard, elbow guard, wrist guard , waist, leg, knee, ankle and other main protective functions: prevent and avoid sprains, abrasions, etc. in different parts of the human body. ? 1. According to the types of sports we perform, and then combined with our own exercise habits, choose the sports protective gear that suits you, and there is no need to choose sports protective gear mechanically. There is no need to cover everything. For example, the former Rockets basketball player McGrady's arm is most likely to be injured, so the most suitable sports protective equipment for him is definitely the arm guard.
When choosing sports protective gear, you also need to pay attention to the material and size specifications. Simply put, your sports protective gear must be suitable for you to wear. Otherwise, on the one hand, it will definitely affect the movement and even cause some danger. Comfortable. Armor (also known as "chest protector") is a protective device that protects the body part below the neck and above the waist. And the most in need of protection are the ribs (to prevent them from piercing the lungs) and the stomach. The armor must be red or blue, to distinguish the two players. It is worn on the outside of the gi and must be the same color as the helmet. Beginners must wear protective gear, start from slow sparring, ensure that the movements are not deformed, overcome tension, and practice without panic and disorder, so as to make progress.