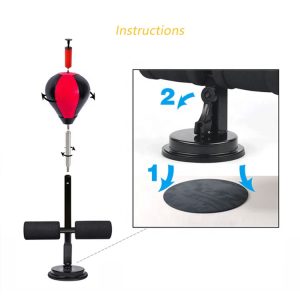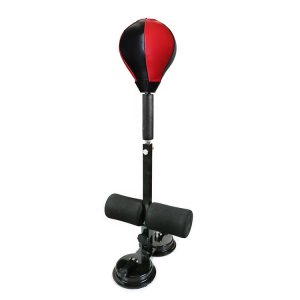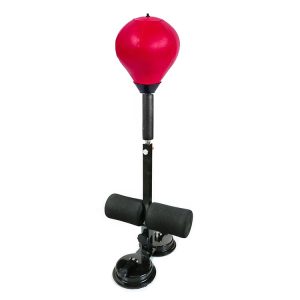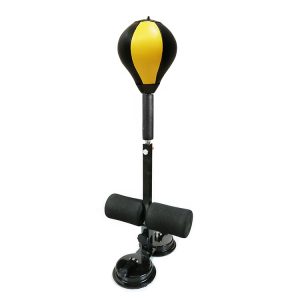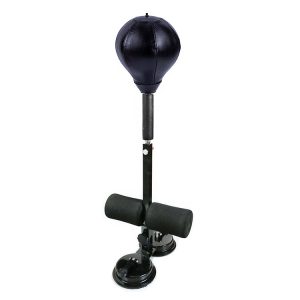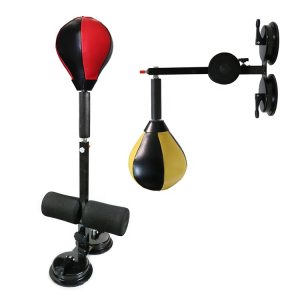 | | |
| --- | --- |
| Product Name | Boxing ball |
| Color | Red-black |
| Logo | Customized Logo Availabled |
| Usage | Boxing Trainning |
| Features | Support |
| Packing | OPP Bag |
| MOQ | 6 pcs |
| Size | 166cm |
| Application | Boxing Club |
| Gross weight per piece | 890gs |
Boxing ball, the full name is boxing magic ball, is mainly used for reflex practice. Because the ball moves indefinitely in the air, and the practitioner must follow the change of the ball and keep moving to track the hit to ensure that he will not be hit in the face by the ball. As one of the special training of boxing, boxing ball can help boxers coordinate their eyes and hands, improve hitting accuracy, and increase concentration. In sweating, you can relieve stress and troubles will dissipate. When you are bored, you can also play to pass the time, which is a good helper for relaxation and entertainment. I have to say, this magic boxing ball is really full of magic! Children are naturally lively, more or less "ADHD", unable to concentrate on things. Is there an entertaining way for children to both happily accept corrections and keep them going? Boxing balls can help you.
PU ball (black): Made of environmentally friendly PU foam, only 25g in weight, it is recommended that beginners use this first. It is very comfortable and easy to use. You can use an antiperspirant belt to avoid dazzling eyes and overcome the fear of being hit in the eyes. It is a priority for children who want to relieve stress, relax and entertain, and children. Rubber Heavy Ball (Red): Made of natural rubber and weighs about 85g. For beginners, this one may be a bit hard, so it is recommended to practice with gloves first. And for those who want to get exercise and lose weight, go straight to this one.