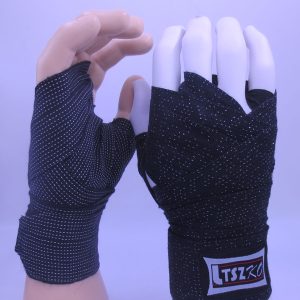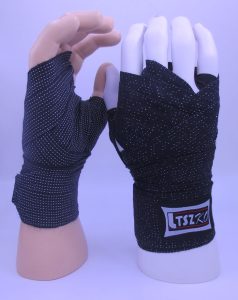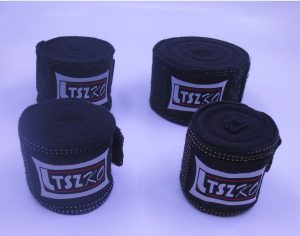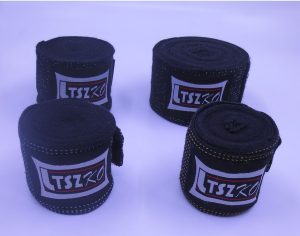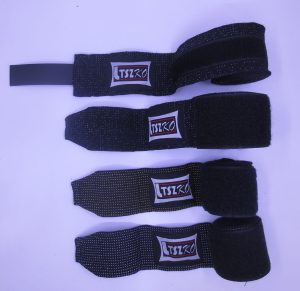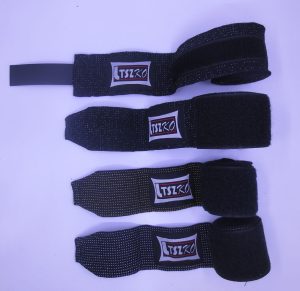 | | |
| --- | --- |
| Product Name: | Boxing HandWrap |
| Size: | 7cm*6m |
| Weight | 87g |
| Material: | 100% Cotton |
| Color: | Red/Yellow/Blue/White/Black |
| OEM: | Customize logo available |
| MOQ: | 6 pairs |
| Samples: | Free samples available |
| Packing: | individul polybag |
| Usage: | Taekwondo/Boxing Hand Protection |
| Keywords | Boxing/Boxing bandage/Handwrap |
Many friends like fitness, and there are also sports such as small boxing and taekwondo. This writing exercise has certain dangers. So protective gear is essential. Hand straps are one of these protective gears that are inexpensive and useful. But many friends do not know how to tie the hand straps. Boxing bandages are boxing equipment, the same as medical gauze bandages. It is 250 cm long and 3-4 cm wide. It is used to tie on the hand to prevent wrist sprains, finger cartilage fractures and skin abrasions. The benefits of boxing bandages: protect the wrist and hand joints. In addition, there are ligaments on the hand joints. Your ligaments are soft and should be protected by bandages, otherwise it will easily become congested and swollen. Gloves and bandages (gloves) both have the function of protecting themselves,
Bandages protect the punches and prevent scratches on the hands. The most important thing is to protect the wrists. It is irreplaceable. If you have a lot of strength and do not buckle your wrists, it is easy to damage your wrists if you wear gloves directly. The rulers of ancient Rome, in pursuit of excitement, let boxers wrap leather strips inlaid with strong and sharp copper buckles around their hands, and hold lead blocks or metal cylinders in both hands to compete. Boxing was abolished until 404 AD. Although the above historical records are bloody and cruel, this should be the origin of the original gloves and gauntlets. But only wearing gloves for boxing can easily hurt your hands, especially your wrists. For boxers, their hands are weapons, and they should be well cherished. Once the hands and wrists are injured, it will take a long time for treatment and recovery, which will not only delay training and competition, but also cause inconvenience to daily life. If the training is only with gloves, in addition to the function of fixing the wrist, the gloves actually play a more buffering role, which can protect themselves and protect the opponent more. obviously different.