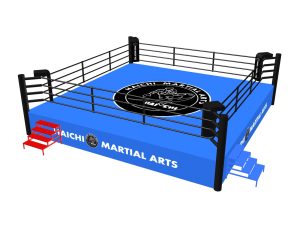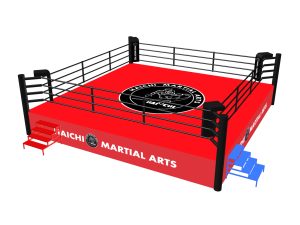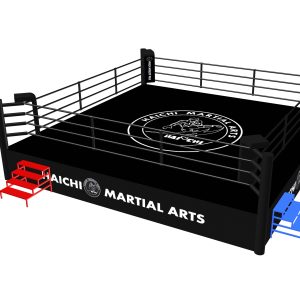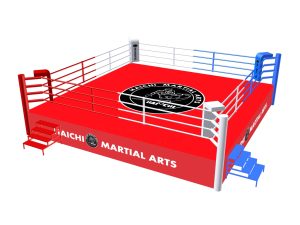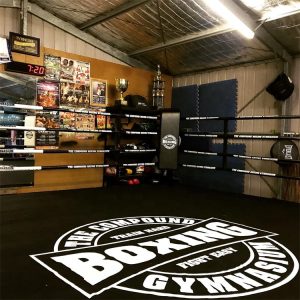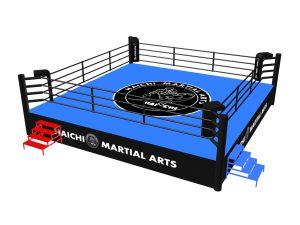 | | |
| --- | --- |
| Product Name | Boxing Ring |
| Color | Customerized |
| Material | Inside Steel,PVC Pipe,PU cover |
| Logo | Customized Logo |
| Size | 4X4m/5x5m/6x6m |
| Weight | 1 kg |
| Type | Boxing Rings |
| Style | AIBA Standard |
| Key word | Competition Boxing Ring |
| MOQ | 1 Set |
| Usage | Kickboxing |
Generally, a neutral area will be set up for the arbitrators and judges around the boxing ring, where the results of the match will be judged. The neutral area should also be surrounded by a fence, and the distance between the fence and the boxing ring should be no less than three meters. The arbitration bench faces the boxing ring. Judge bench No. 1 is arranged in front of the arbitration bench. Judge bench No. 2 is on the left side, judge bench No. 3 and 4 are on the opposite side, and judge bench No. 5 is arranged. on the right. The distance between the judging box and the boxing ring is one meter, and the distance between the spectator box and the referee is at least two meters. Due to the large scale of international boxing competitions or national boxing competitions and the large number of participants, the organizer will set up two boxing rings for simultaneous competition. But it should be noted that the distance between the two boxing rings should not be too close; the sound effects used to announce the start and end of the match are obviously different; each boxing ring is equipped with a separate arbitration committee to ensure the fairness of the match .
There are generally three ropes between the two adjacent columns of the boxing ring, and the distances between each rope from the bottom to the top of the boxing ring are 40 cm, 80 cm, and 130 cm, respectively. Each rope is wrapped in a soft, smooth material that prevents athletes from chafing. There will be a 50cm excess outside the ring to prevent the athlete from falling off the ring. In order to make the rope more secure, two pieces of canvas with a tight texture and a width of 3 to 4 cm can be used to fix it. There are also four ropes between the two adjacent columns of the boxing ring.