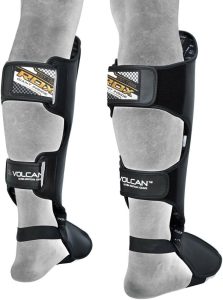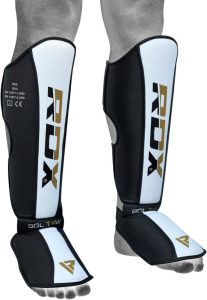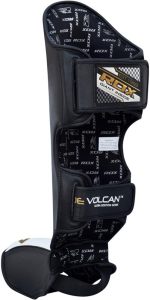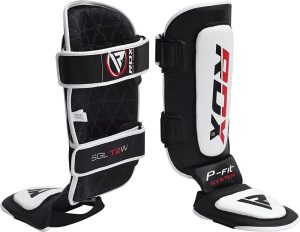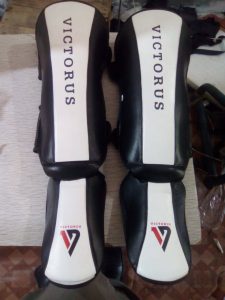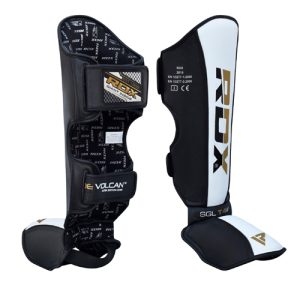 | | |
| --- | --- |
| Product Name: | Boxing Shin Guard |
| Material | Plastic+EVA |
| Size | S/L/xl |
| Color | Black, white, red, blue, green |
| Weight | 520g |
| Sample | Available |
| Feature | Dispersing, cushioning the pressure and momentum applied to the calf. |
| MOQ | 2 |
| Certification | CE, BV, ISO 9001, ISO13485 |
| OEM, ODM | Avaliable |
| Payment | L/C, T/T, Western Union, Money Gram, Paypal, Secure Payment, Trade Assurance, Paynoor |
| Delivery time | 3-15 days after receiving your payment |
A Boxing Shin Guard, as its name suggests, is a protective tool for the knee or leg. The knee joint is a place where the upper and lower leg bones intersect, the meniscus in the middle, and the patella in front. The two sides of the patella consist of two muscles that are stretched and suspended in the place where the leg bones meet. It's easier to slide if you get hit during strenuous exercise and fall over. Suitable for muay Thai and kick boxing, it can effectively protect the feet and shin during strenuous exercise. A protective device designed for boxing veterans, suitable for vigorous kick and punch boxing and Muay Thai sports. Impact resistance protects shins, feet, ankles and joints. Three times the density of foam. Ergonomic foam, fitted to shin. Wear-resistant, thick polyurethane coating, very durable. Wearing shin guards, the fighter can be fully protected in vigorous kick and punch boxing or muay Thai boxing.
Shin guards protect the lower leg (as technology has evolved, some shin guards also protect the ankle), so they are also known as shin guards. Due to the highly confrontational nature of football, it is common for players to be kicked in the shins. In physics, a leg guard protects a player by spreading and cushioning the pressure and momentum applied to the calf. Leg guards are usually rigid plates that distribute the force exerted on the other leg and shoe. In addition, the gap between the leg plate and the leg can play a buffer role, and the skin and flesh between the leg bone and the leg plate also have a buffer role to prevent fractures. From the way of wearing, the leg guard board is divided into insert board and fixed board. The plugboard was inserted directly into the sock. It was very comfortable because there was no fixed strap, but because it was not fixed, the plugboard would move around in the sock, so the harness was invented to fix the plugboard;