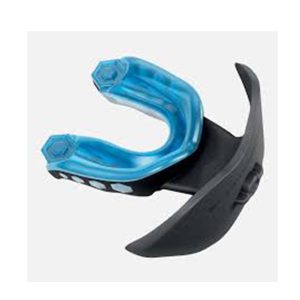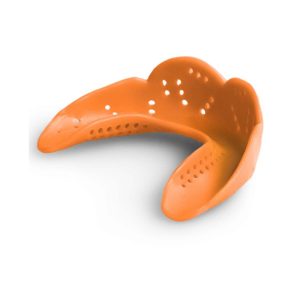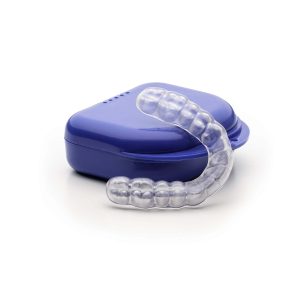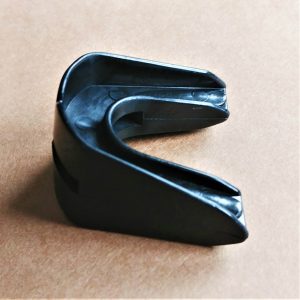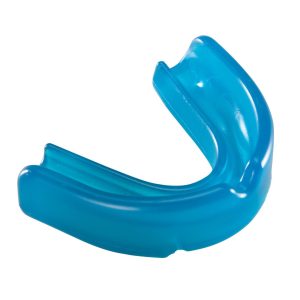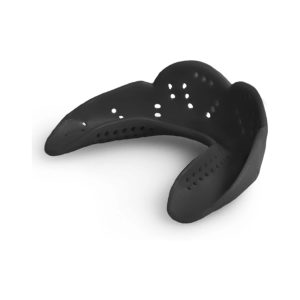 | | |
| --- | --- |
| Product name | Mouth Guard |
| Material: | Medical Grade |
| Logo: | debossed, embossed or screen printed |
| Size: | 8*12*4cm |
| Weight | 130g |
| Color: | Transparent or any other color you like. |
| Our service: | We can do custom order. You can customized color, size, logo, packing, etc. |
| Package: | Plastic case or paper box |
| MOQ: | 3 sets |
| Delivery | 7-15 Days |
| Function | Sports mouthguard |
Mouthguard, one of the protective gears in boxing. The mouthguard protects the teeth in the mouth during impact and minimizes injury if bitten accidentally. The mouthguard acts as a shock absorber in the mouth, which can help reduce most of the shock force after being hit, and prevent the head from being injured by too much shock force. Therefore, a mouthguard is a kind of high-risk, strong confrontation sports competitions that are used very frequently. The rules stipulate that the use of mouthguards is mandatory. Mouthguards should be of appropriate size, and if athletes do not bring their own mouthguards, the host is obliged to provide these athletes with mouthguards. Athletes should not spit out their mouthguards at will during competition, otherwise they will be warned. If the mouthguard is knocked out, the referee on the stage will pick it up, take the boxer to his corner, hand it over to the assistant to wash it, and then the referee on the stage will put it on the athlete. Be careful not to let the assistant speak to his teammates. The opponent has to go to the neutral corner. Boxers are not allowed to change their mouthguards at will. Athletes cannot start without a mouthguard.
Thermoformed braces are slightly more expensive than preformed braces, but not too expensive either. Thermoformed braces are pre-made into the shape of braces from thermoplastic EVA material. Users need to use boiling or hot water to soften the braces, and then put them into the mouth to clench the teeth. After repeating this process several times, the braces will be completely shaped. Thermoformed braces are the most popular braces on the market today, and are basically used by ordinary hobbyists and semi-professional athletes. Thermoformed braces match the teeth to a higher degree than preformed braces, so they are more protective than preformed braces, but they are not as comfortable to wear as custom braces. The shape of the pre-formed braces is pre-made, and the user only needs to choose the right size to wear it, and basically no adjustment is required – and can't be adjusted. If you have these braces and you feel uncomfortable because they don't fit your teeth, there's nothing you can do but fine-tune it with a knife.