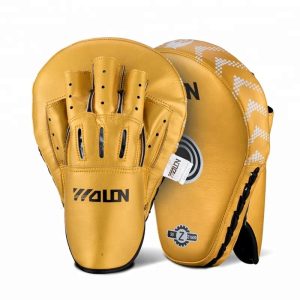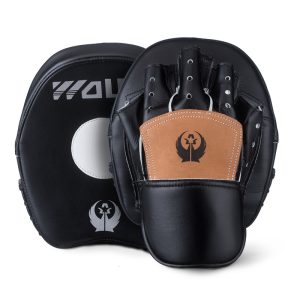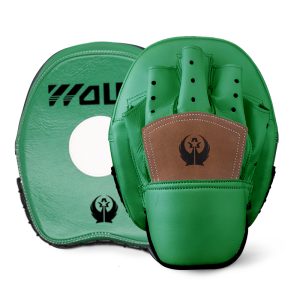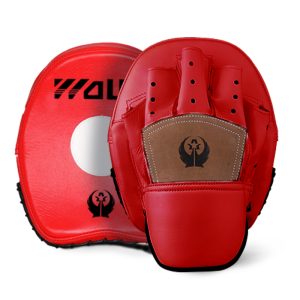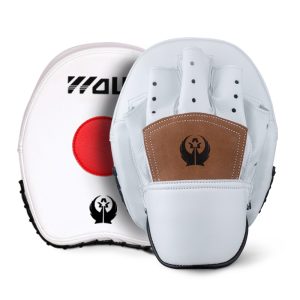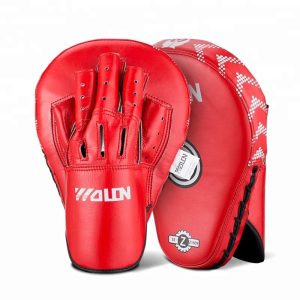 | | |
| --- | --- |
| Product Name | Boxing Pad |
| Material | PU Leather with EVA sponge |
| Size | 27CM*21CM*8CM |
| Weight | 245g |
| Color | Red/Black |
| MOQ | 4 Pcs |
| Logo | Custom |
| Feature | Protective |
| Sample time | 7-10 Days |
| Quality | Top-Quality |
| OEM | OEM Service Accepted |
Hand target training is a widely used training method, and it is even more indispensable in boxing training. Hand target training is very close to actual combat, which can effectively consolidate the actual combat skills of athletes. The training equipment is simple and portable, and can be trained at any time without the limitation of the venue. Moreover, there are various training methods, which can maintain the training enthusiasm and passion of athletes. Carrying out hand target training before the competition can allow athletes to integrate into the competition as soon as possible and effectively improve the performance of athletes. Therefore, hand target training is extremely important for boxing training.  When doing hand target practice, you should grasp the distance, timing, position and changes of the target, so as to improve boxing application skills, actual combat intensity, timing, effective distance, rapid movement, continuous attack, transformation attack and other actual combat skills.
The mobile hand target training is based on the fixed hand target training. As the name suggests, it is the training of the athlete to hit the mobile hand target. During the training, the athlete should follow the movement direction and rhythm of the sparring partner for target training. In actual competitions, it is impossible for athletes to punch in place, so moving hand target training is also of great significance to improve the accuracy of athletes' punching, and can cultivate the ability of athletes to move out of boxing. The main purpose of fixed hand target training is to help athletes develop correct boxing rhythm and movements. The distance between the athlete and the trainer in fixed hand target training is fixed, so no other factors will interfere with the athlete, and the athlete can concentrate highly. , master the movement and rhythm. The frequency of punches should be flexibly controlled according to the frequency of the target lift and the coach's password. Generally, the frequencies of swing punches and straight punches are 30 times per minute and 40 times per minute, respectively. Fixed hand target training can also cultivate athletes' tactical literacy and awareness, cultivate athlete's sense of distance, so that athletes can better control the distance between the enemy and the enemy, and accurately judge the timing of punching.